Healing the harm caused by crime.
The Prison Ministry Project (PMP) is a social justice ministry of First Congregational Church United Church of Christ in Madison, Wisconsin, and is a direct response to the Gospel: "I was in prison and you visited me." – Matthew 25:36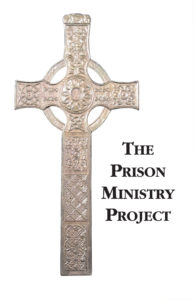 Provide opportunities for volunteers to be present with women and men inside prison walls through Restorative Justice programs, Odyssey Beyond Bars, and worship services.
Support victims, families, and communities affected by crime in response to immediate and on-going needs.
Increase the understanding of shared responsibilities in building healthy communities.
Advocate for criminal justice reform.
Respond to the Gospel.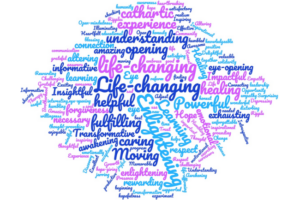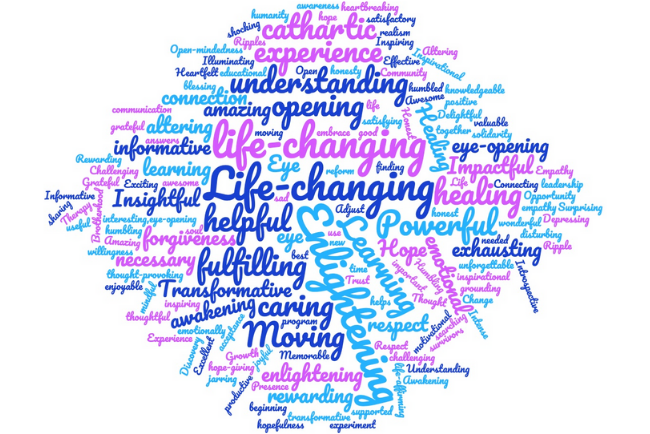 Restorative Justice (RJ) programs in prisons are concerned with healing the harm caused by crime. RJ is a wide and inclusive view of justice that goes beyond traditional ideas of crime and punishment and seeks to involve all of those affected by crime—victims, offenders, and community members—in purposeful discussions that explore and repair the harm.
The roots of restorative justice reach deep into human history and can be traced to indigenous cultures throughout the world. These cultures understood that harm ripples out to affect relationships throughout the community, and thoughtful community dialogue is needed to restore trust, mutual respect, and balance.
Founded in 2006, the Prison Ministry Project's Restorative Justice initiative brings these basic restorative justice principles into prison settings throughout Wisconsin. The non-sectarian program, sponsored by the First Congregational United Church of Christ in Madison, has reached over 1,000 incarcerated men and women, bringing them together with hundreds of volunteers from outside the prison walls. In weekly circle discussions, participants gradually develop trust in their fellow group members as they meet to share stories and talk about the ripples of harm.
The Restorative Justice programs allow us to take the stories of the men and women inside to the outside world, and take the outside world to the men and women inside. Through sharing, caring, and purposeful discussions, healing can take place.
Odyssey Beyond Bars, part of UW-Madison's Odyssey Project, offers programs to students incarcerated in Wisconsin state prisons.
Volunteers from across the state are the heart, voice, arms, and legs of the Prison Ministry Project.
Many people have asked how they can get involved in the Prison Ministry Project. There are several opportunities inside correctional institutions, but there are many ways to get involved if you prefer to work in the larger community. Background checks are required if you are volunteering in the prisons.
Contact Jerry Hancock, Prison Ministry Project Director, for details.